This fried corn is inspired by popular and delicious Mexican Street Corn. Fresh corn is removed from the cob and sauteed in a cast iron skillet with spices and topped with cotija cheese.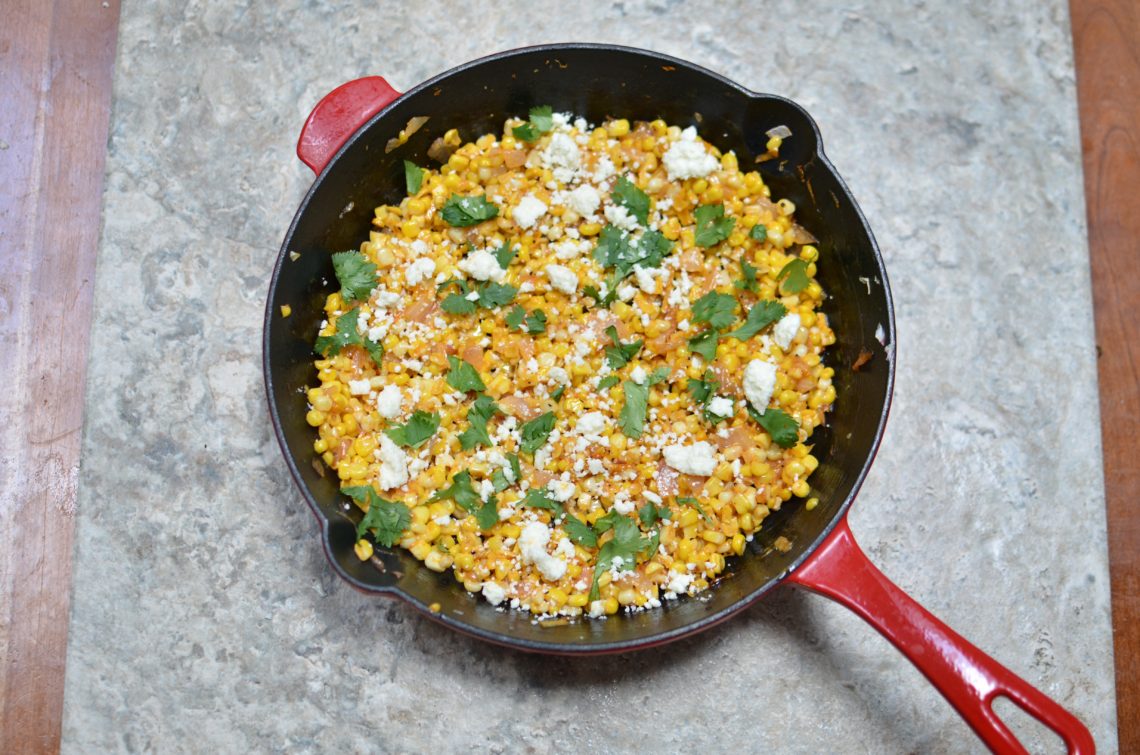 My Cinco de Mayo Birthday
I truly feel like I hit the Exacta every year. My birthday usually falls on Kentucky Derby week and is on May 5th which means Cinco de Mayo festivities. This year was pretty quiet though. I spent Derby Day at home watching and betting on the races with my family.

On Sunday (my birthday), I started the day by sleeping in. It was my only birthday wish and it came true thanks to my husband! Lately, our toddle has been waking up at odd hours and I feel like it's the first week with a new born all over again. After waking up I made a quick trip to the farmer's market to splurge on a few wanted items. I bought two black-eyed susan plants, a bottle of white truffle oil and some popcorn from PoJo's Popcorn. The popcorn is so delicious and they have so many fun flavors. Lately, I have been obsessed with their Za'atar spiced popcorn.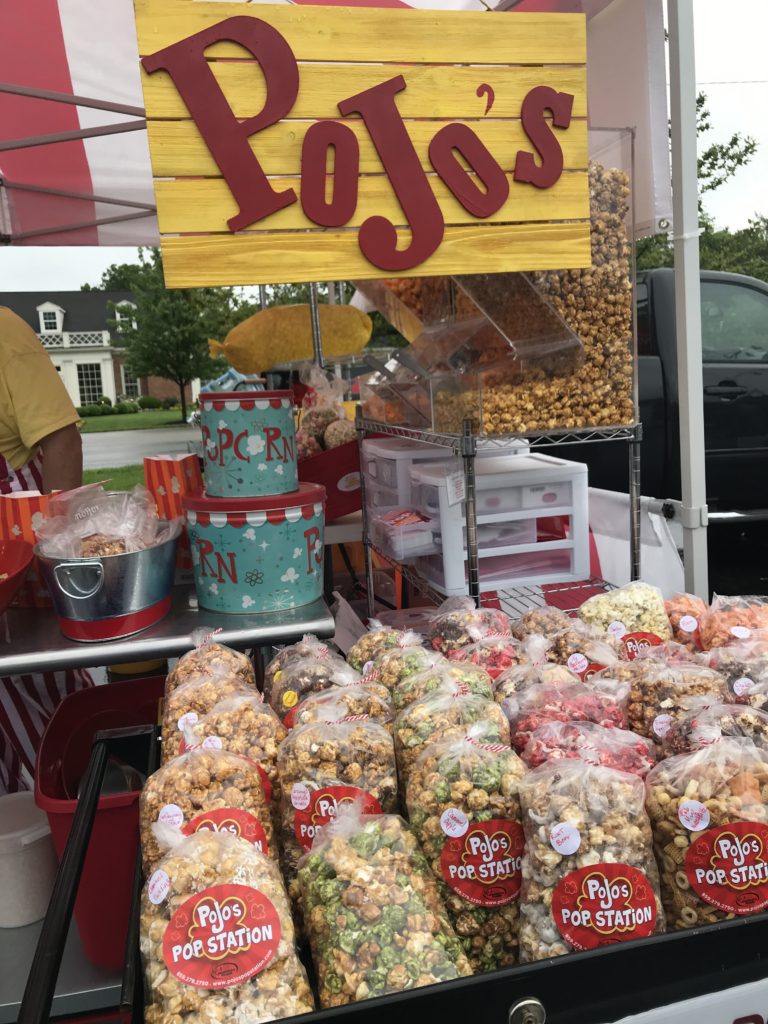 Later that day we grilled out on the deck. We typically go to a Mexican restaurant for Cinco de Mayo so I decided to make at least one side dish in celebration to go with our steaks. I made this Mexican inspired fried corn in my cast iron skillet.
Making Mexican Fried Corn
This was simple to make and very flavorful. The process involved sauteing corn, red onions, and spices. Then I stirred in a tablespoon of mayonnaise which is sometimes used to coat "street corn". I guess it's a little Derby inspired too because I used bourbon smoked paprika in the seasoning. You can use any smoked paprika you'd like. I don't recommend using regular paprika because it won't give your dish the same fiery, rich taste you get from the smoked versions.
To finish the dish, I garnished it with some fresh cilantro we planted this spring and crumbled cotija cheese. I love cotija cheese! It originated in Mexico and is named after the town of Cotija. The cheese is very similar to feta cheese, as it is also dry and salty in taste.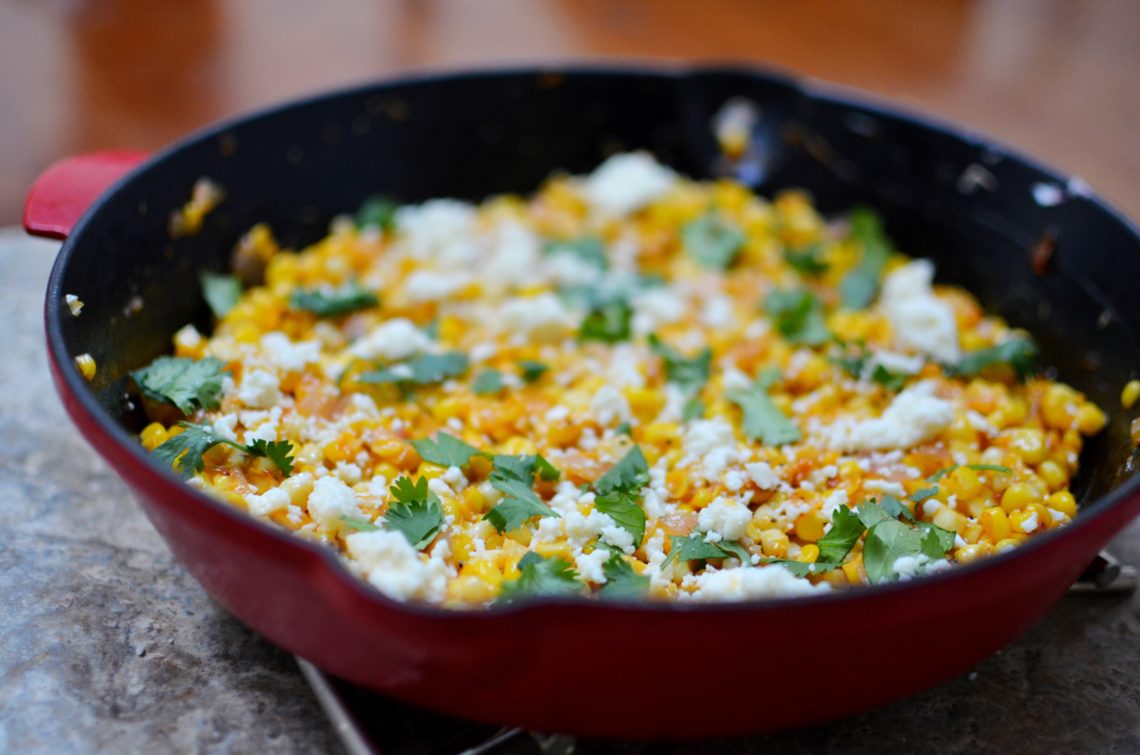 Corn Hack

Because fried corn is a southern dish I grew up with, I have a little hack that makes cutting corn a little easier and less messy. I learned this from my family. Use a bundt cake pan to catch the kernels and to stabilize the corn. The whole in the middle of the pan keeps the corn steady.
This Mexican fried corn made a great side dish with our steaks. You should try this if you're looking for a dish that is fresh, flavorful and easy to make. I hope you enjoy it as much as we did.
Did you celebrate the Kentucky Derby or Cinco de Mayo this weekend? If so, what kind of foods and drinks did you eat or serve?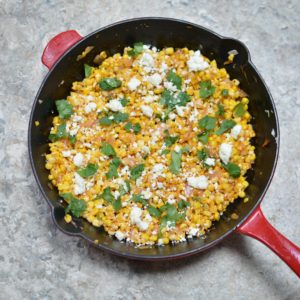 Mexican Fried Corn
Ingredients
1-2

tablespoons

olive oil

4

ears

fresh corn

kernels cut from cob

1/2

cup

red onion

chopped

1

teaspoon

bourbon smoked paprika

or spanish smoked paprika

1/4

teaspoon

cumin

1

tablespoon

Mayonnaise

salt and pepper (to taste)

1/2

cup

Cojita cheese

cilantro

for garnish
Instructions
Heat olive oil in heavy skillet over medium heat.

Saute' corn onions for 8-10 minutes until softened, stirring every few minutes. Add paprika, and cumin. Add desired amount of salt and pepper. Stir to combine and cook 5 more minutes.

Remove from heat and stir in mayo.

Top with crumbled cotija cheese adn