Herbed ricotta spread is creamy, earthy and so simple to make. It can be used as an appetizer, dip, or used an ingredient in a recipe. This week I used this spread in two dinner entrees!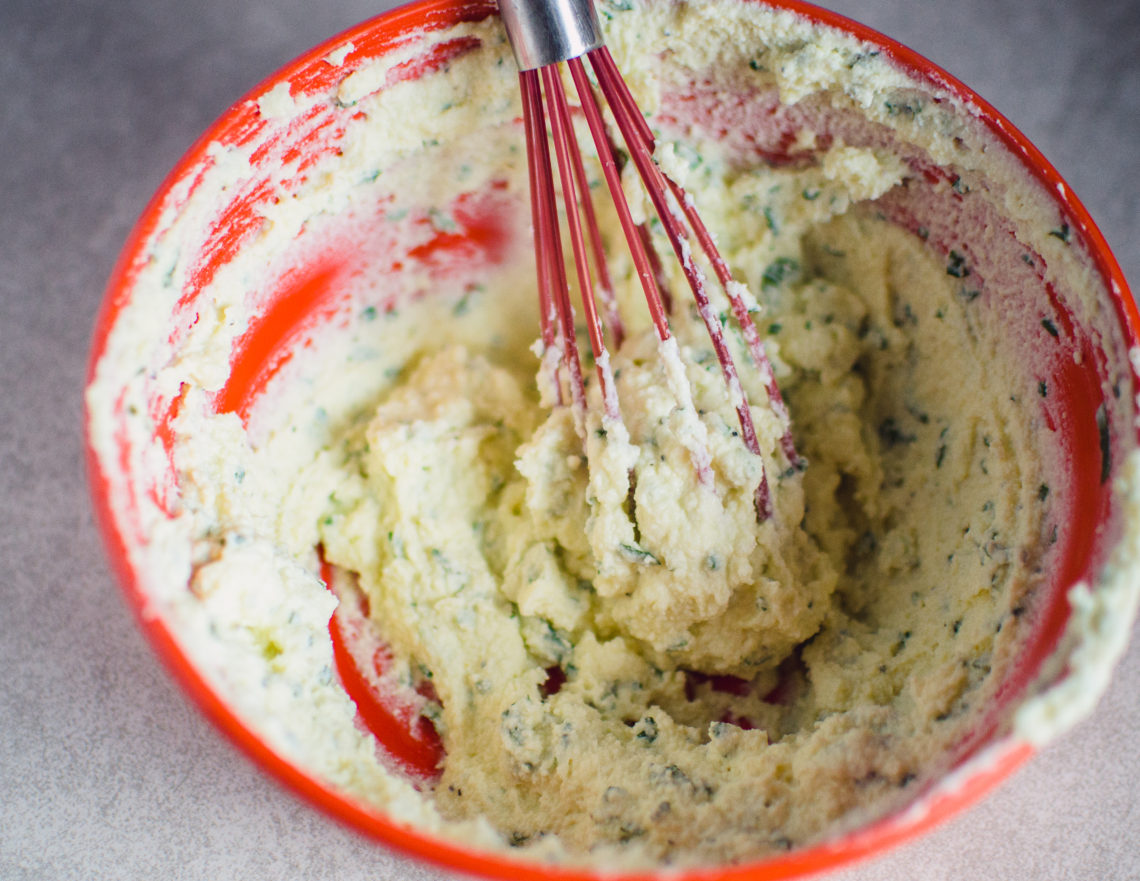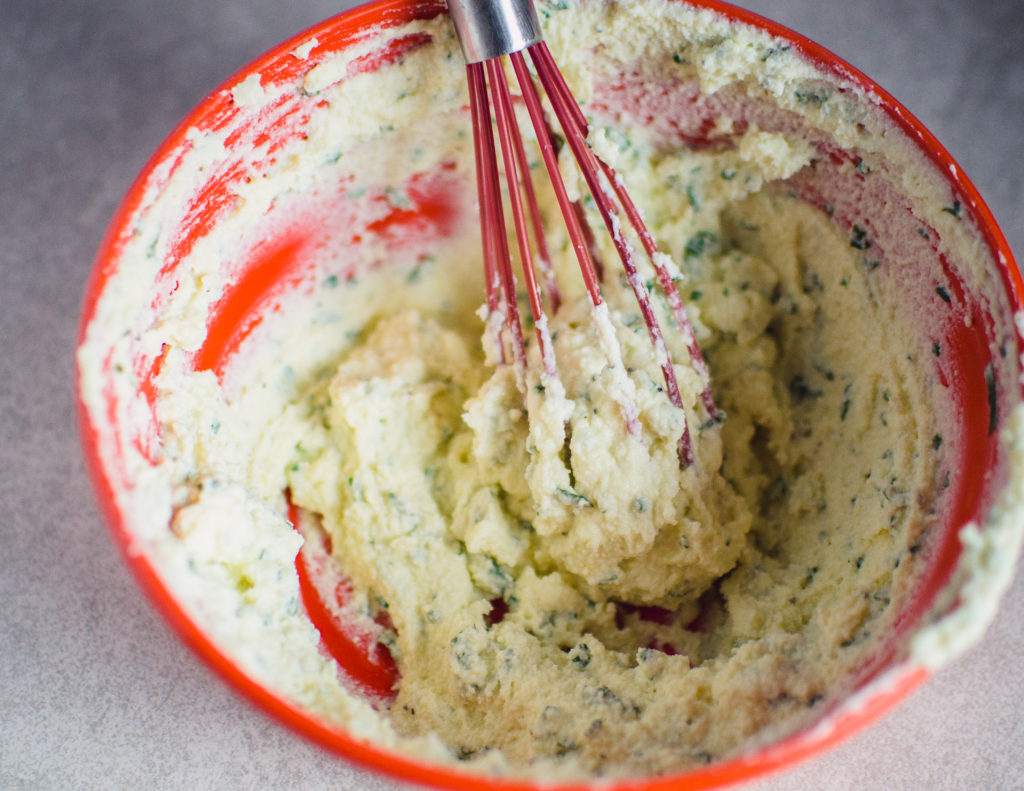 Quick Prep for Herbed Ricotta Spread
This herbed ricotta spread is so simple and quick to make. I grabbed some fresh herbs from my deck. I finely chopped them up and added them to a bowl of whole milk ricotta, salt and pepper, and garlic. Because the whole milk ricotta is so creamy and rich, I do not add olive oil to thin it out. I also just whisk it together- no need to break out the stand mixer for this one. Altogether, it takes about 10 minutes to make.
The best thing about this herbed ricotta spread, you can adjust it to your taste. If you feel it needs more herbs, seasoning or garlic then go for it. I recommend adding just a little at a time until it meets your needs. You can also mix and match the herbs. For this recipe, go for chives, basil, and thyme because they are usually the most plentiful in my planters during the summer.
How I used this recipe
Through lots of will power, I managed to NOT eat the whole bowl of ricotta while I was mixing it up. Therefore, I had enough to use in two recipes this week.
The first night, I baked this pizza which included the ricotta herb spread, marinara sauce, sliced eggplant, ham, and shredded cheese.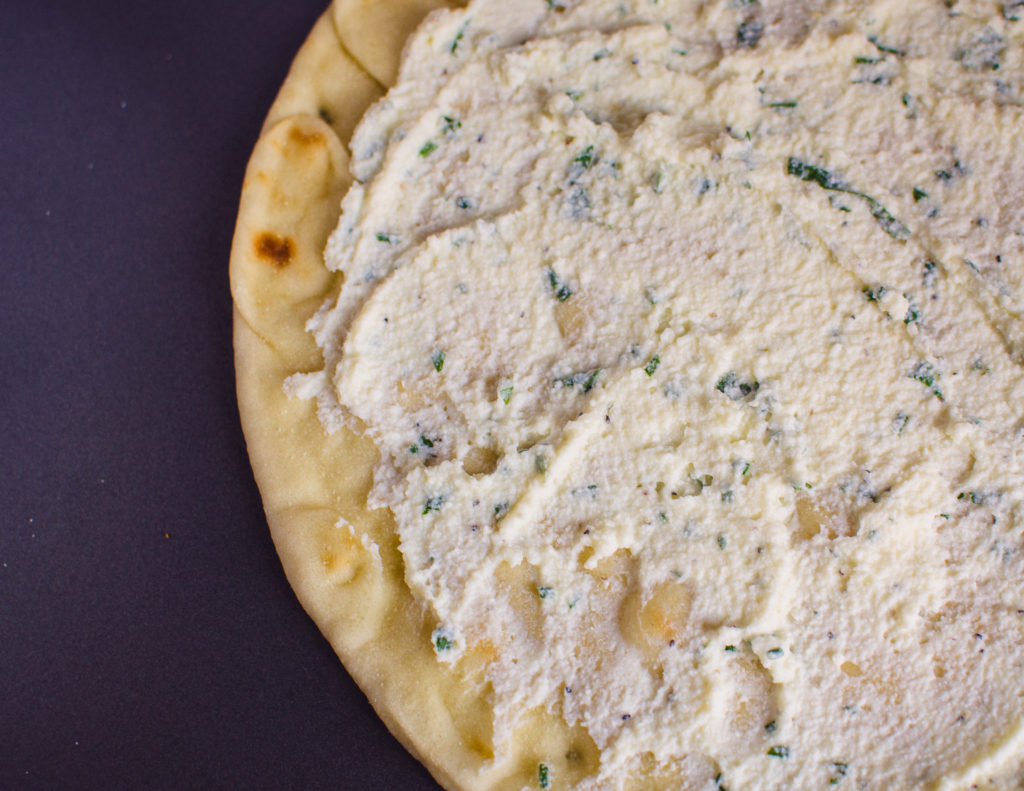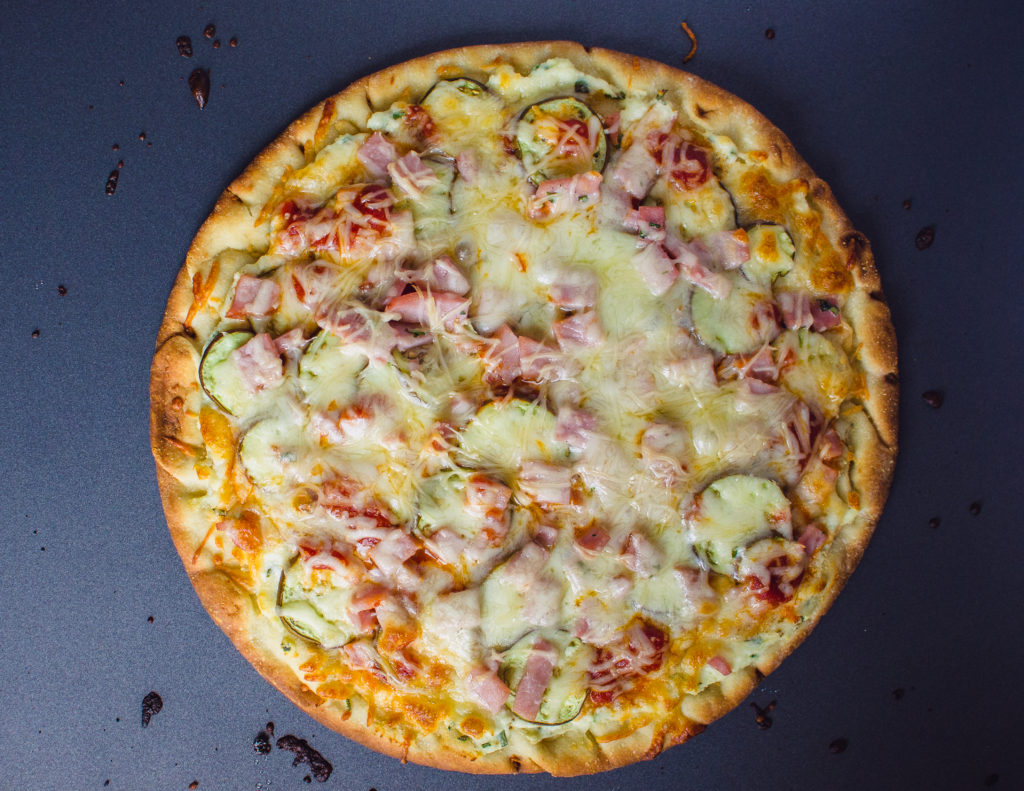 The second night, I used the leftover ricotta in a pasta dish. I mixed together some cooked tri-color rotini with leftover marinara sauce and diced ham in an 8inx8in baking dish. Then I topped it with dollops of the ricotta spread and shredded parmesan cheese. I baked it in the oven for about 15 minutes. The added ricotta gave the baked pasta a creamy element that was packed with flavor from the herbs.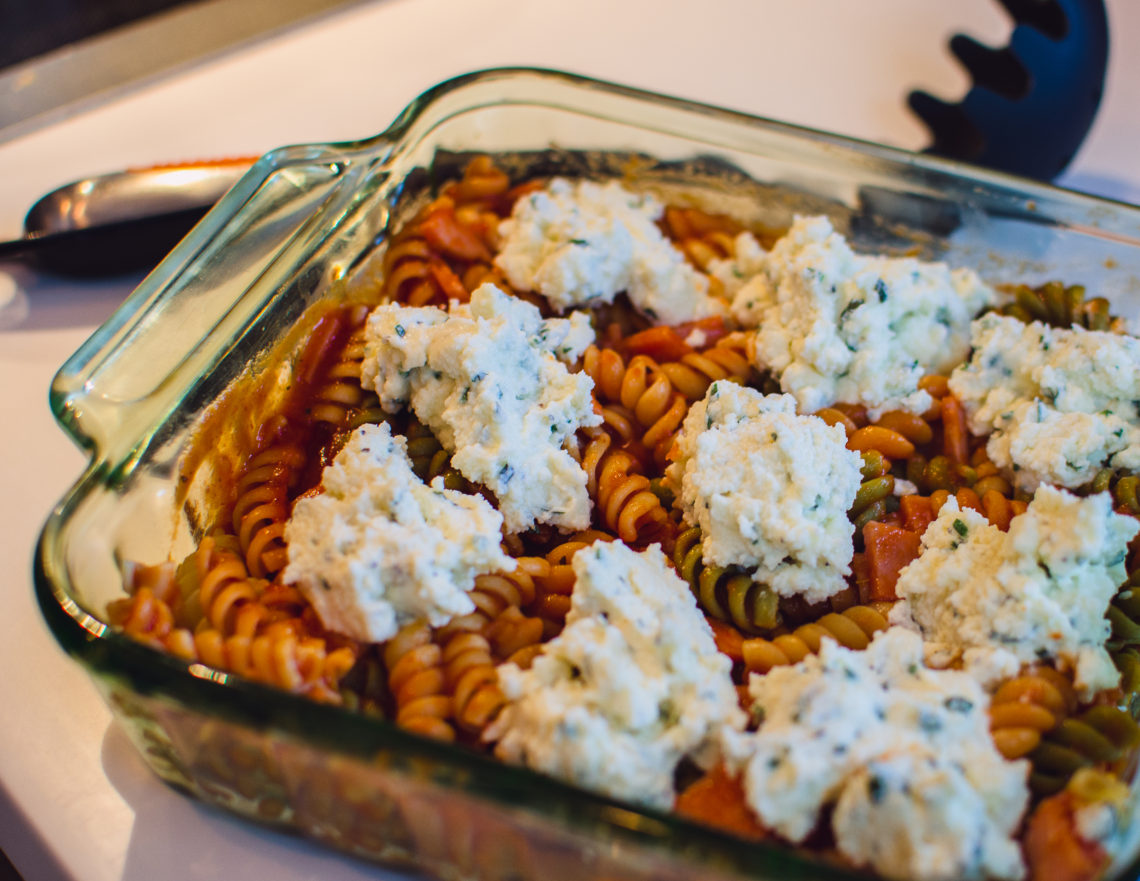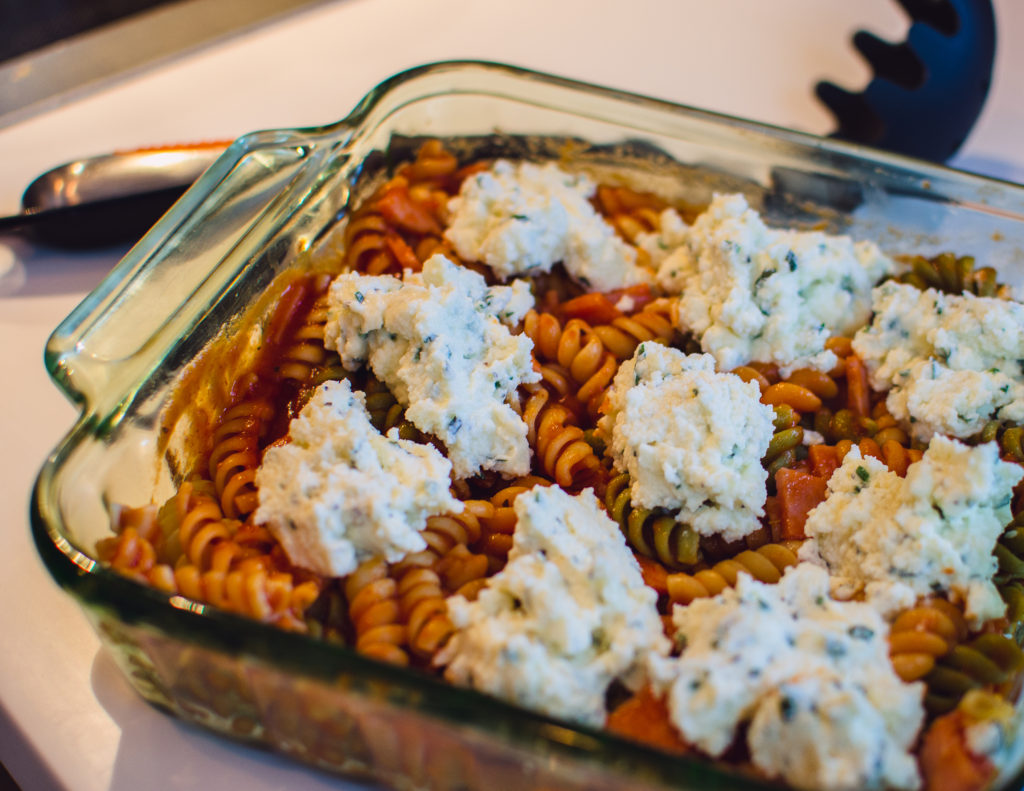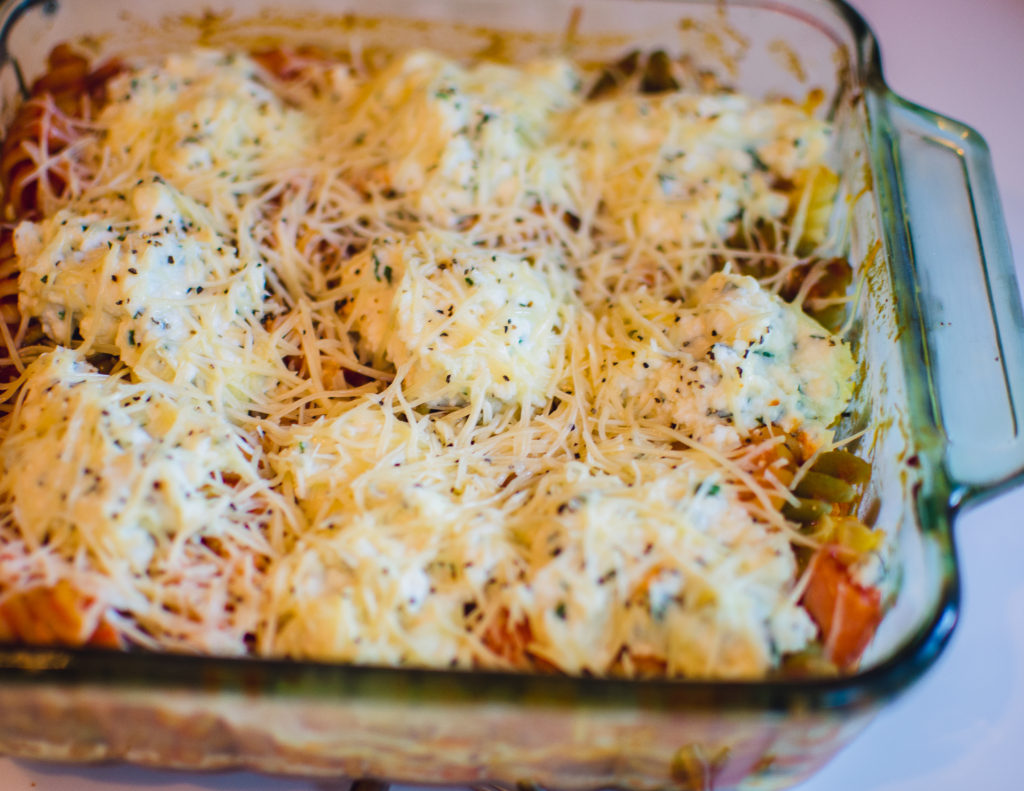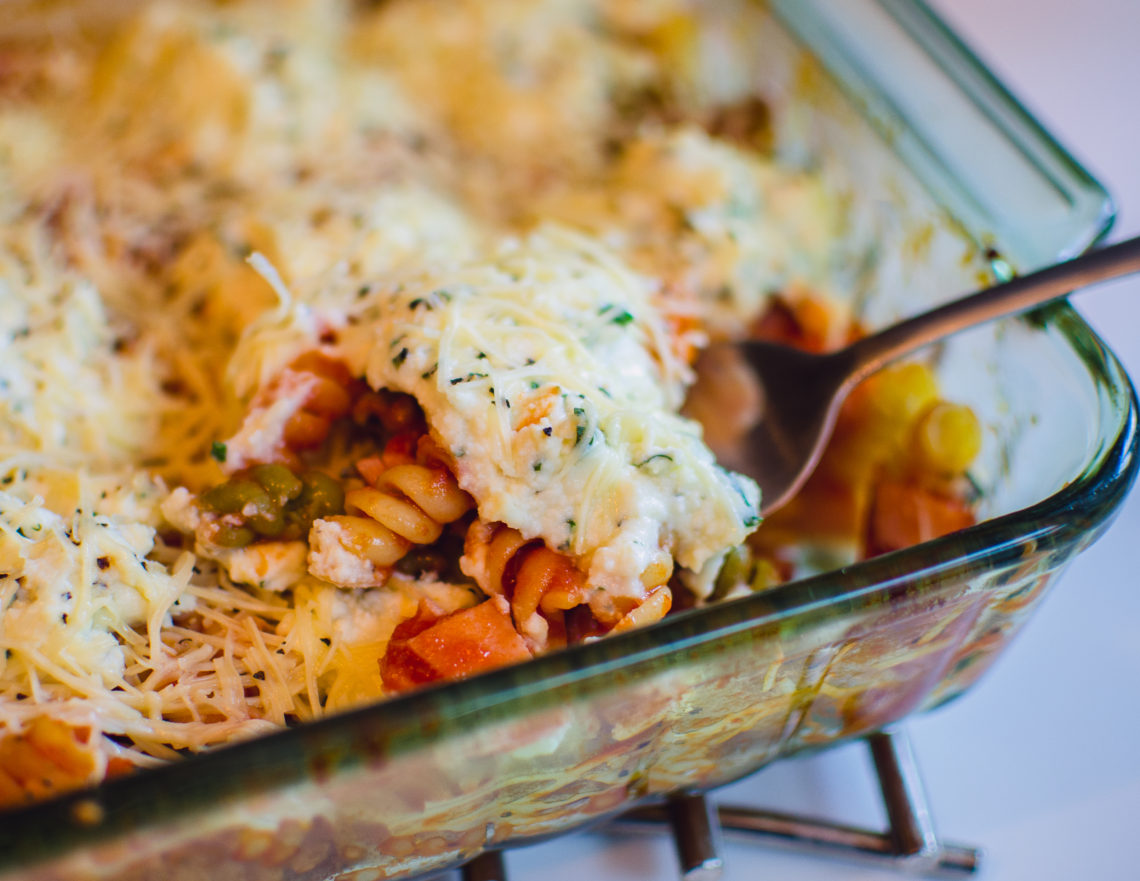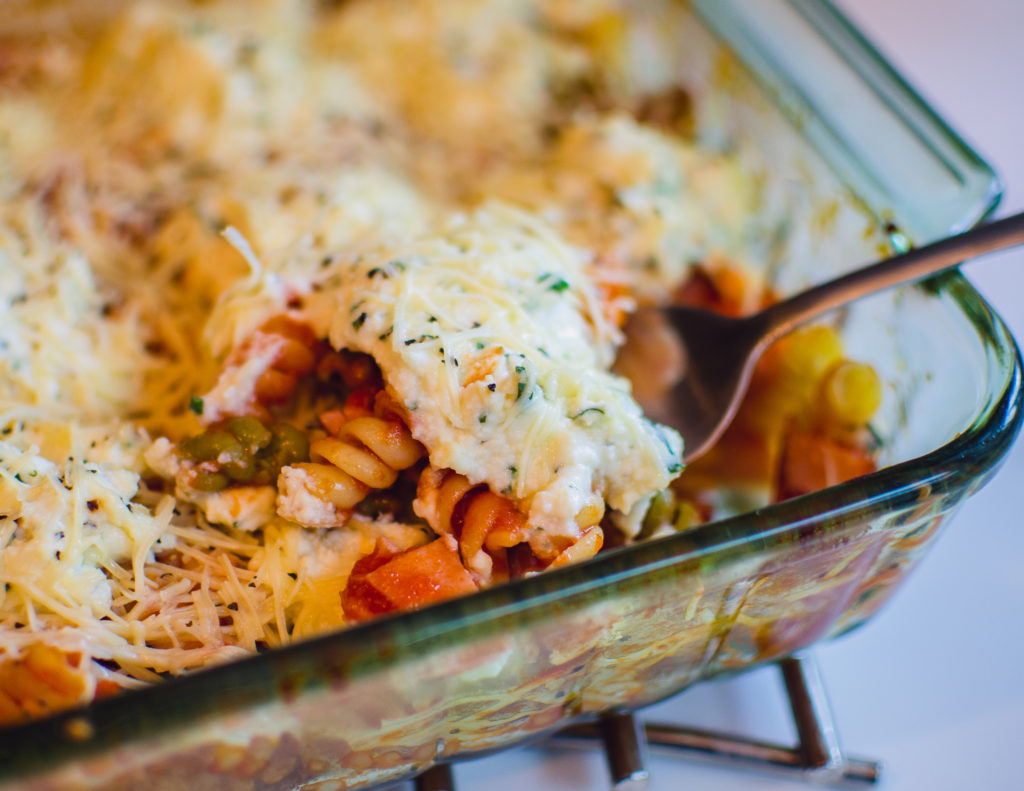 All in All
Overall, this was a great recipe that stretched across multiple entrees this week. It was inexpensive to make and took just minutes to whip up. I can see using this in many more dishes or even as a quick dip for entertaining guests that would pair well with crackers or veggies.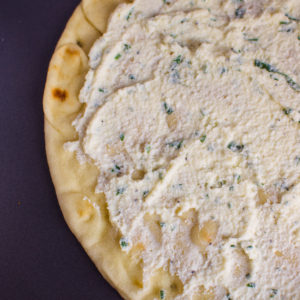 Herbed Ricotta Spread
Ingredients
15

ounces

Whole milk ricotta cheese

3

Tablespoons

Fresh Herbs of your choice

finely chopped, I used garden fresh basil, chives and thyme

1/4

teaspoon

sea salt

1/8

teaspoon

black pepper

1

clove

minced garlic

optional
Instructions
In a mixing bowl, whisk together ricotta, chopped herbs, salt, pepper, and garlic.

If desired, add more seasoning and herbs to taste. Use or serve immediately. If making ahead, store in an airtight container in the refrigerator for up to 3 days. Stir again before serving.