As a gardener, mint is one of my favorite herbs to grow. The aroma it releases is refreshing. It's low maintenance and has many uses ranging from culinary to medicinal to housekeeping.
Every gardener knows that mint is a very giving perennial. It grows quickly and can spread rapidly. I prefer growing it in deep, well-draining containers. I barely have to touch it, and it grows abundantly on my deck. Within a few steps from my kitchen, I can grab a few mint leaves for my tea, cocktails, or meals.
Recipes that Use Mint
Because mint can be so productive, I have decided to round up of twenty-one amazing culinary ideas for cooking with excess mint. Check out these flavorful and distinct dishes that include mint in the recipes!
Next, save or Pin this article for later!
*Clicking on each dish's title will open up the recipe in a new tab*
Note: Each recipe creator granted me permission to feature their recipe(s), excerpts and/or photography for the purpose of this round-up.
UNIQUE WAYS TO COOK WITH MINT:
Recipe and Photo by: Her Mise En Place
This dish is by yours truly. This overnight pudding combines fresh watermelon, mint, and chia seeds. The addition of yogurt adds to the creaminess and makes it a filling, healthy breakfast or midday snack.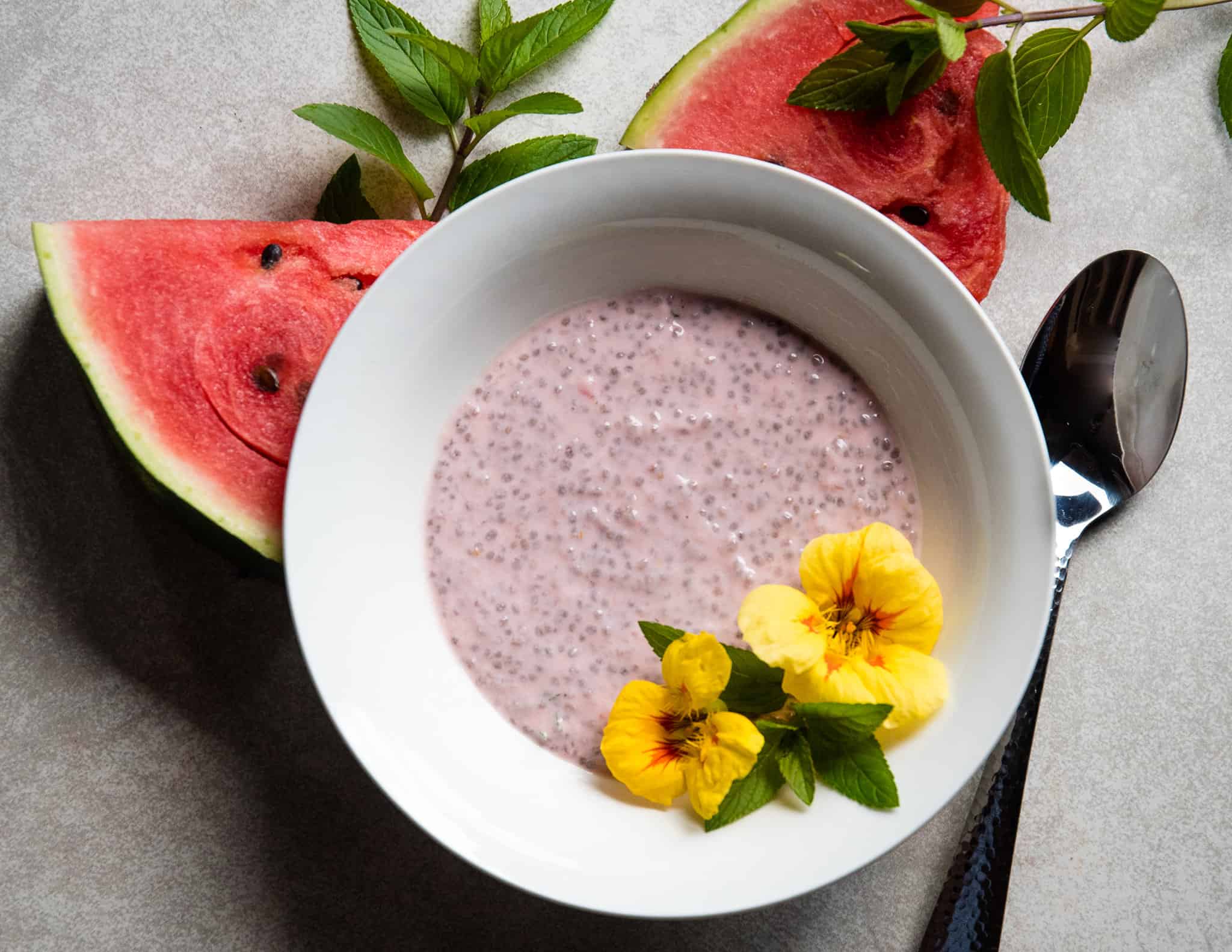 ---
Recipe and Photo by: Oh Sweet Culture Shock
Using only two ingredients, this homemade mint extract recipe is a great cost effective alternative to the store-bought version. It is super easy and quick to prepare.
---
Recipe and Photo By: Paleo Gluten Free Guy
Why not cook with mint by making a drink? You just need 4 simple ingredients for this refreshing drink. It's perfect for all, as it has no added sugar.
---
Recipe and Photo by: Greenbowl2soul
Making a fresh dip is another great way to use mint! According to Vandana, "Raw mango chutney, also known as kachhe aam ki chutney in India is a tangy, minty chutney made with green unripe mangoes, fresh herbs, and spices. It's a very popular Indian dipping sauce that can also be used as a spread to flavor wraps and sandwiches."
---
Recipe and Photo by: It's Not Complicated
This soup is full of fresh, vibrant flavors. Pea and Mint Soup is simple to prepare and can be served both hot or cold.
---
Recipe and Photo by: Mikha Eats
Brighten up your lunch with fresh herbs! Fresh mint makes these protein and veggie-packed spring rolls come to life! Enjoy an easy and delicious lunch that'll make you forget you're eating healthy.
---
Recipe and Photo by: Rainbow Nourishments
This vegan mint chocolate chip ice cream is made with just 4 key ingredients! It's a refreshing ice cream and is incredibly creamy and easy to make.
---
Recipe and Photo by: The Family Food Kitchen
Now, check out the flavors in this 6 ingredient pasta work in perfect harmony. This creamy and comforting dish is ready in under 20 minutes, too! It's one of many comforting ways to cook with mint.
---
Recipe and Photo by: Peak to Plate
Annie, the registered dietitian behind the recipe, shows us how various cuts of meat can make the perfect vehicle for a flavorful gyro marinade. I can't wait to try this one using venison that is locally processed by my friends who hunt and the mint I grow.
---
Recipe and Photo by: Through the Fibro Fog
This gorgeous Pear and Fennel Salad is fresh and light, with a flavorful mint dressing. It's perfect as a summer side salad for BBQs, picnics and potlucks.
---
Recipe and Photo by: Brooklyn Farm Girl
You all know I love pea shoots, so I was instantly drawn to this beautiful dish! Farfalle pasta is mixed with pea shoots, peas, mint and Parmesan cheese to make a 30 minute easy recipe that your family will love!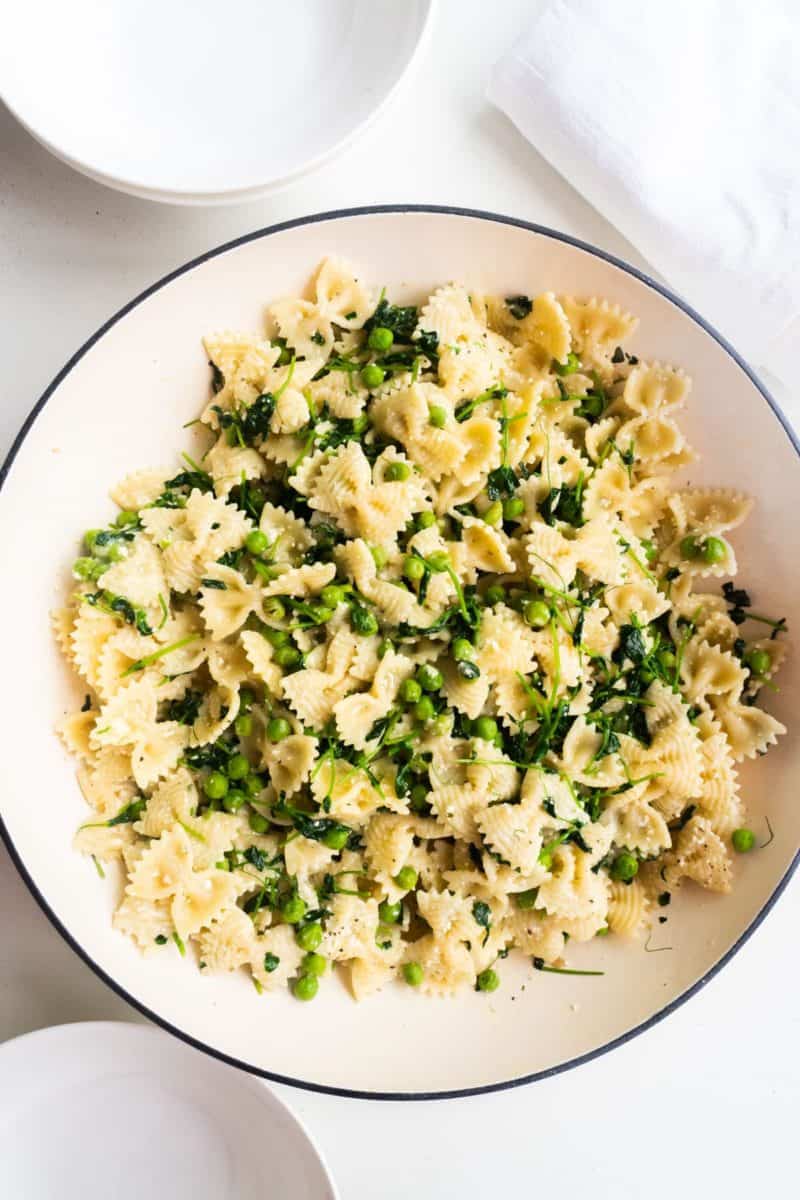 ---
Recipe and Photo by: Piping Pot Curry
This homemade, Indian lemonade, also known as Shikanji or Nimbu Pani, is so refreshing, flavorful, and helps to beat the summer heat. Made with lime juice, sugar, water, and spices, it can be served at any time of the day.
---
Recipe and Photo by: The Vegan Larder
This salad gives us another great way to cook with mint. It is full of zingy flavor and packs in loads of herbs, including fresh mint! It's pairs well with BBQ or falafel!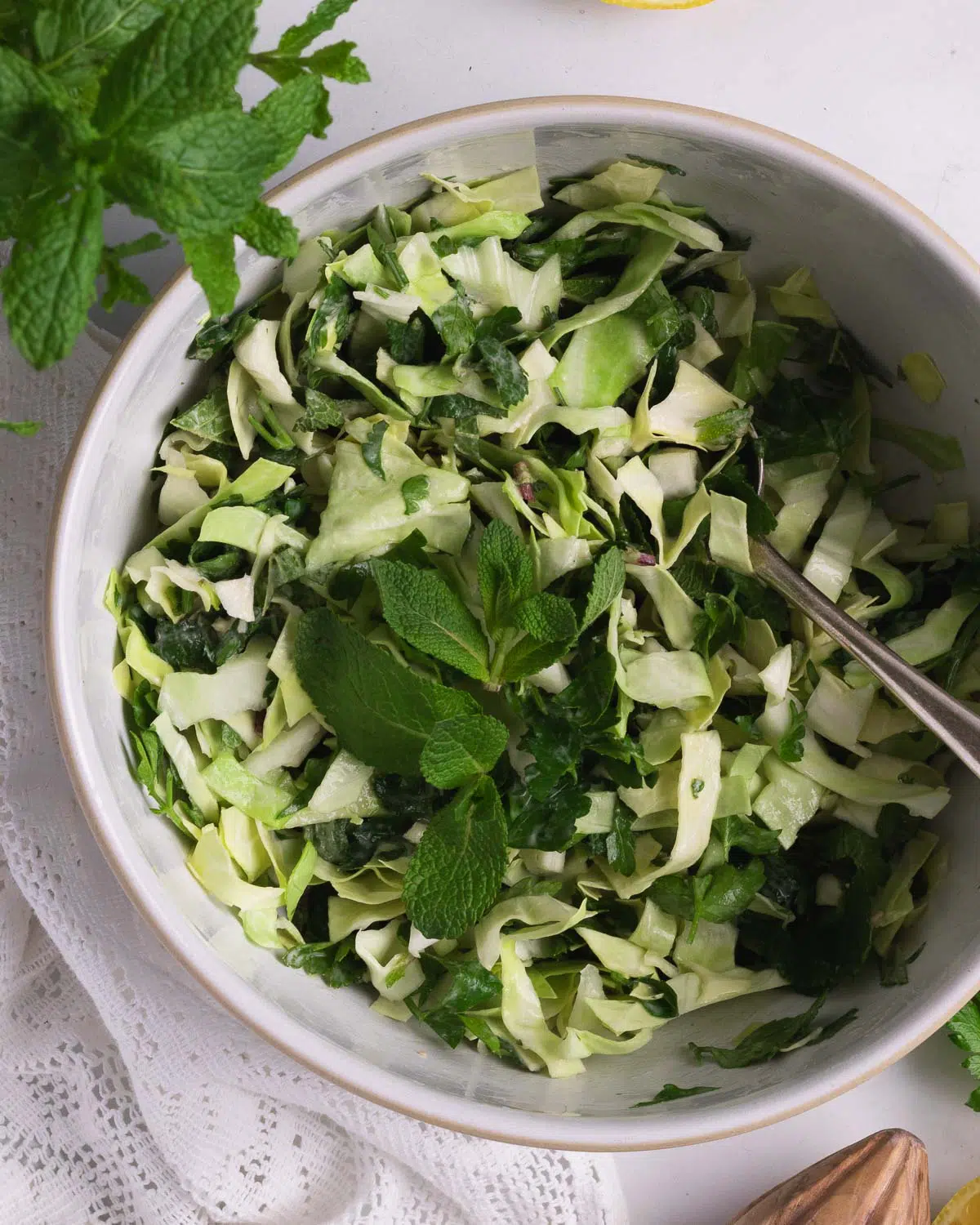 ---
Recipe and Photo by: My Pretty Brown Fit + Eats
I could drink this all summer long! It's refreshing and made with fresh pineapple juice, a hint of honey, and fresh mint, with a jalapeño bite.
---
Recipe and Photo by: The Copper Table
These no bake cheesecakes are so easy, with fresh and bright flavors of mint and lime. They make a lovely presentation for entertaining or a great picnic dessert!
---
Recipe and Photo by: Cooking Gorgeous
Cheese Borek (Peynirli Borek in Turkish) is a crispy, light, and delicious Turkish filo pie filled with tangy cheeses and aromatic herbs, including mint. You can serve these baked pastries as an appetizer for Christmas or as a light meal for dinner with a bowl of Turkish Lentil Soup.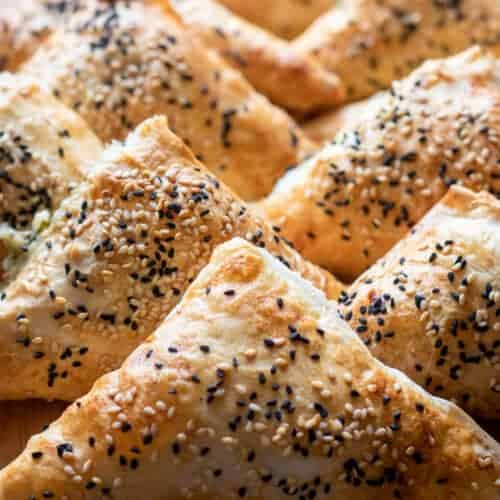 ---
Recipe and Photo by: Our Plant Based World
I'm always looking for different ways to eat artichokes, and this recipe is a must-try! Fresh artichokes are delicately prepared and stuffed with aromatics including mint.
---
Recipe and Photo by: A Paige of Positivity
Best enjoyed as a side salad, this Cantaloupe Feta Mint Salad is fresh, cool, and perfect for your next picnic or backyard BBQ. Wildly colorful and unique, this salad combination will be the star of the table.
---
Recipe and Photo by: Elise Tries to Cook
Blackberries, fresh mint and limes are blended for the best Frozen Blackberry Margaritas! Top these easy margaritas with a mint sugar rim.
---
Recipe and Photo by: Addicted to Dates
Now, here is another beautiful dessert. It's a baked chocolate shortbread crust topped with layers of mint white chocolate and dark chocolate ganache. The tart is vegan, gluten-free and tastes like thin mints!
---
Recipe and Photo by: Champagne Tastes
Thanks to growing up in Kentucky, I'm very familiar with this infamous cocktail. This time of the year, mint becomes the star herb in my home state because of The Kentucky Derby. The mint julep is one of my favorite cocktails! It combines bourbon, mint and sweet simple syrup- a special treat while watching the races.
All in All
What a great collection of recipes from amazing food creators! I am appreciative of all of the bloggers who were willing to share their links and photos for this list.
I hope you found this list of recipes helpful! Knowing various ways to cook with mint can help keep cooking fun and exciting. As you can see through these 21 recipes, mint is a versatile herb that pairs well with so many foods and beverages.
What recipe will you try first? Please let me know below in the comments.