This recipe is a special tribute to my grandma, who I call NeNe! It is also my contribution to Grandma's Best Recipe Collab on Instagram. The collaboration is hosted by food photographer Anna Janecka and blogger Alessandra at A Modo Mio.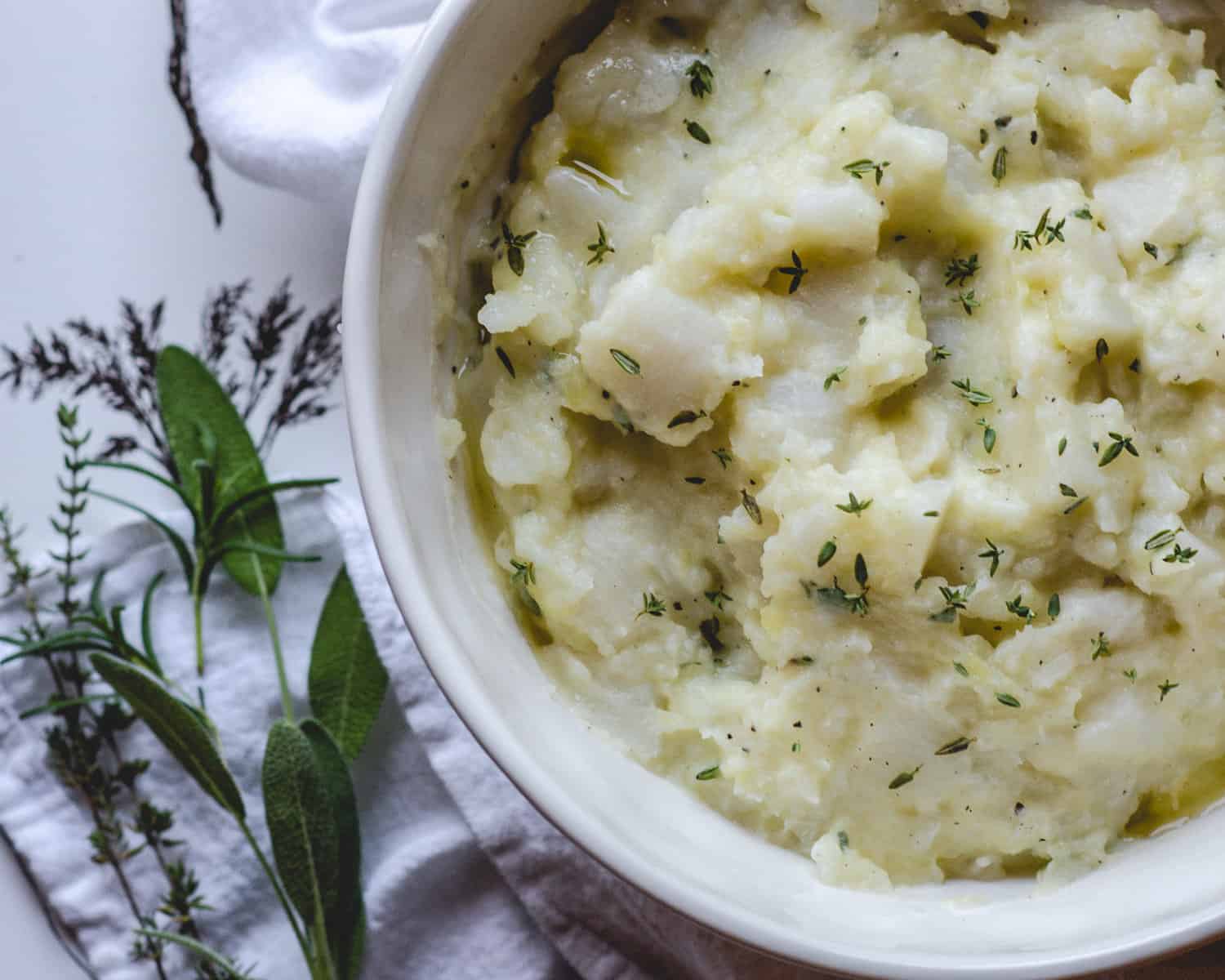 When I joined the collab, it was hard for me to narrow down what recipe I wanted to recreate. I have so many favorite dishes and meals that NeNe makes. After I finally decided to narrow down to her mashed root vegetables, I gave her a call. NeNe gave me great tips and shared, "I like mixing things like rutabagas or turnips in with my potatoes to give it a different taste."
Learning From my Grandmother
"The elders are the history and mirror of the living past. Study them to brighten your life and future."

― Ehsan Sehgal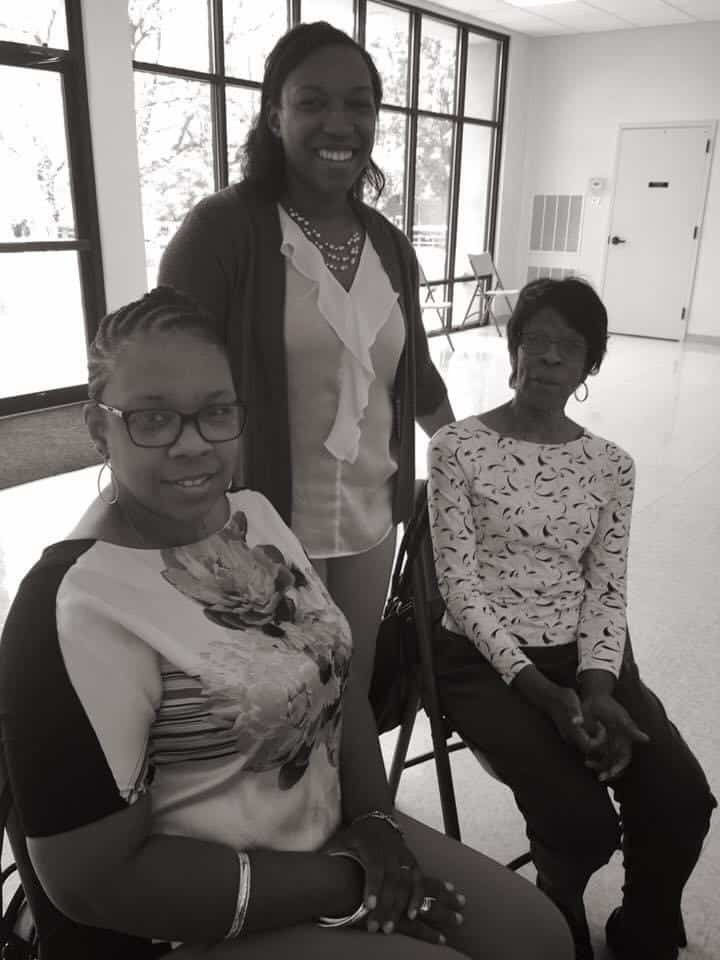 Making mashed turnips and potatoes is simple and the results are flavorful. According to my NeNe, you "just treat the turnips just like you would the potatoes." You start by boiling diced potatoes and diced turnips together until they are fork-tender. After draining the vegetables, you mash them with milk, butter and season them to taste.
The recipe below is my version of my grandmother's side dish. In mine, I add lots of melted unsalted butter. I also mix in garlic powder and fresh herbs. Instead of using Russet Potatoes, I use Yukon Gold. She encouraged me to take the basics and make it my own. It's a very versatile recipe. That's one of my favorite things about NeNe- she is always encouraging and rooting for me to do my own thing!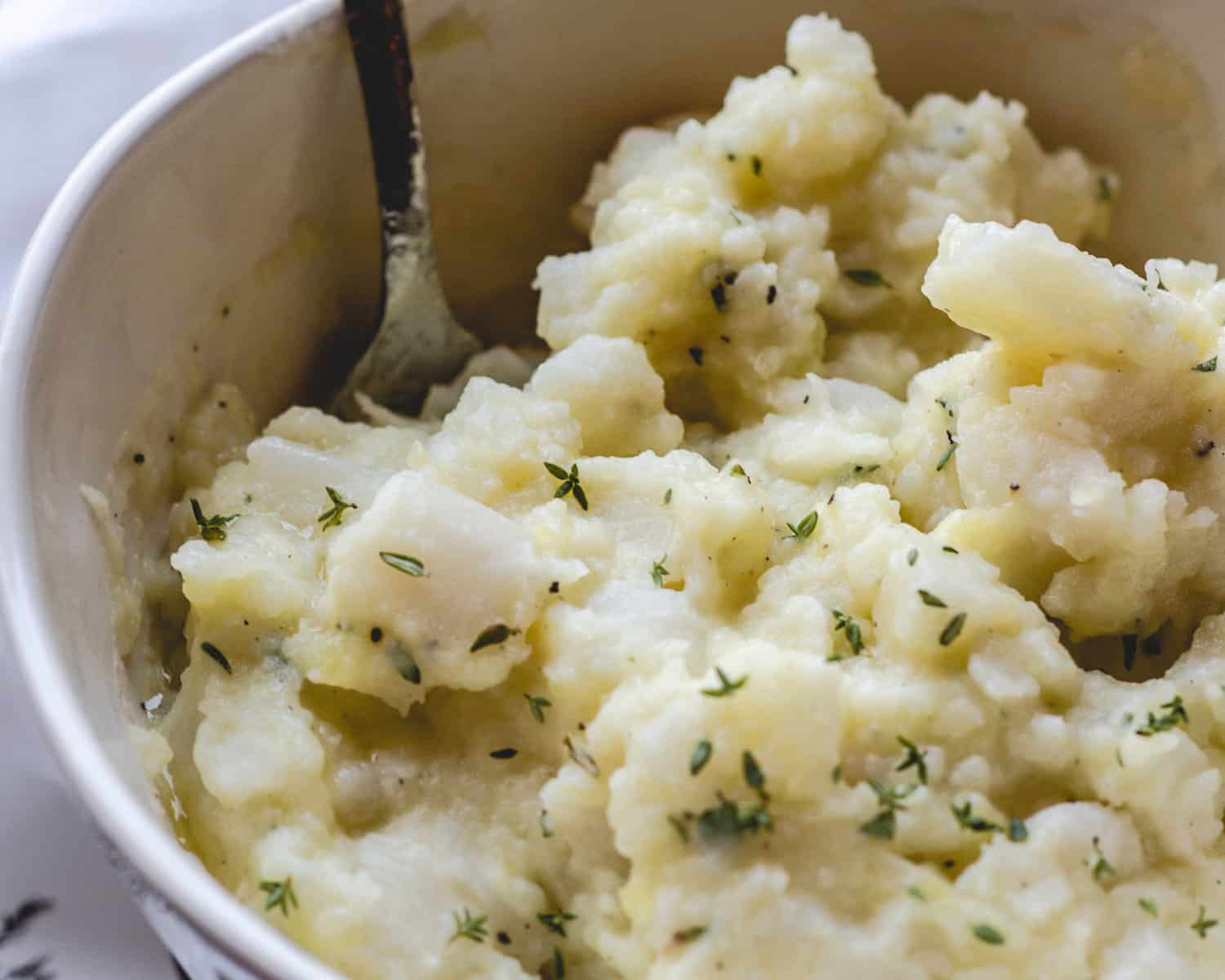 All in All
I truly enjoyed participating in this collaboration. Making mashed turnips and potatoes is easy to do and it makes a flavorful side dish for the whole family to enjoy. My husband and son love this dish as much as I do!
Talking with my grandmother is always fun, but it feels extra special discussing food topics, knowing that most of her recipes are from memory. My time spent with her is priceless. Time with loved ones is so valuable, and family recipes are unique. I encourage you to sit down with your family, engage in food talks, or learn a family recipe.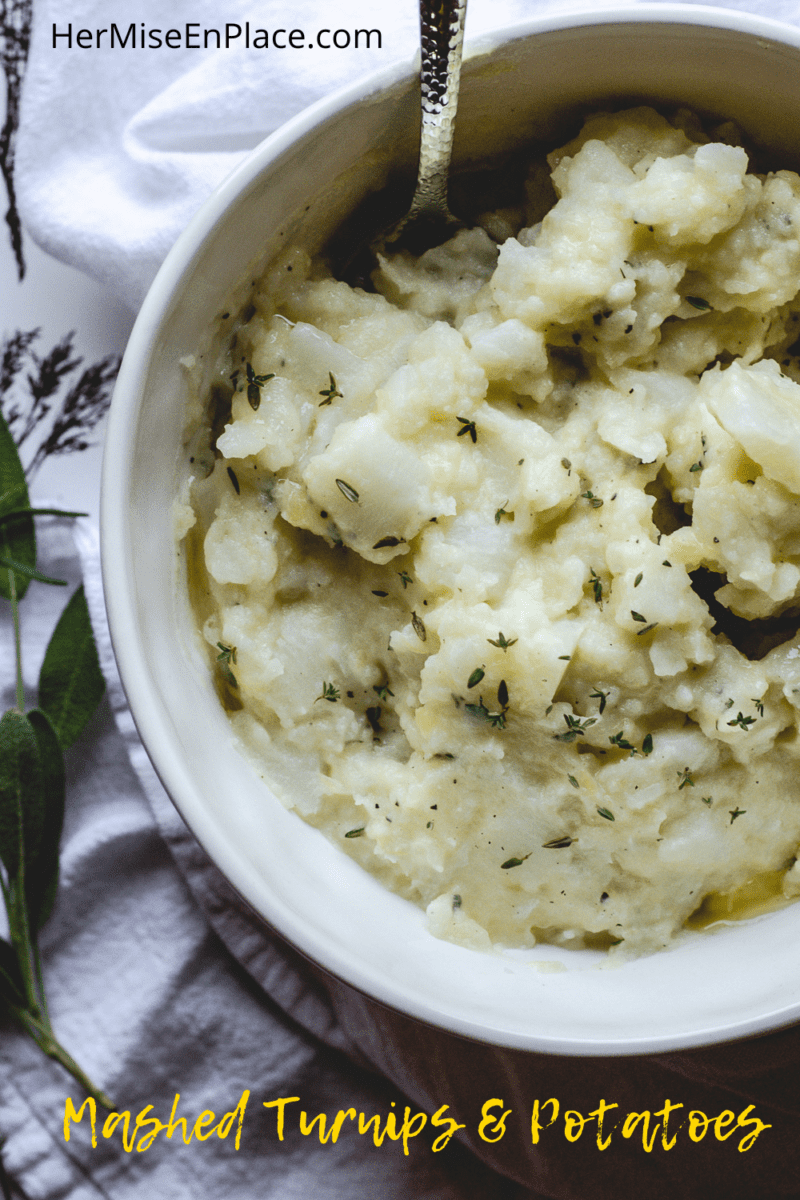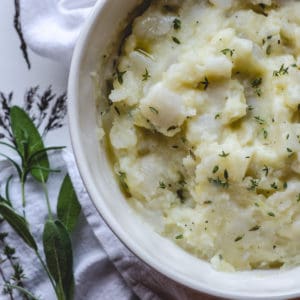 Mashed Turnips and Potatoes
Ingredients
1 1/2

pounds

Turnips

peeled and diced

1

pound

Yukon Gold Potatoes

peeled and diced

5

Tablespoons

Unsalted butter

melted

1/2

Cup

Hot Milk

1/2

Tablespoon

Chopped Fresh Herbs

Finely chopped. I used a combo of thyme, rosemary and sage.

1/4

Teaspoon

garlic powder

salt and pepper (to taste)
Instructions
In a medium sized pot, boil the diced turnips and diced potatoes until fork-tender. Drain well.

Mash the drained vegetables to your desired consistency.

Stir in the hot milk, melted butter and chopped herbs. Season with salt and pepper to your taste. Serve warm and enjoy.