Quiche is one of my favorite go-to entrees to bake and serve. This basic quiche recipe is simple, flexible, and inexpensive. Quiche is a crowd pleaser because who can deny a cheesy custard that is filled with a rich combination of foods.
I made many quiches when I was on maternity leave. A quiche is one of those dishes that you can serve hot or cold. I would bake one in the morning and then leave it on stove to cool. I loved snacking on a slice as I moved through the house. This is still a habit I have on the weekends! And, if unexpected house guests pop by, there's leftover quiche readily available.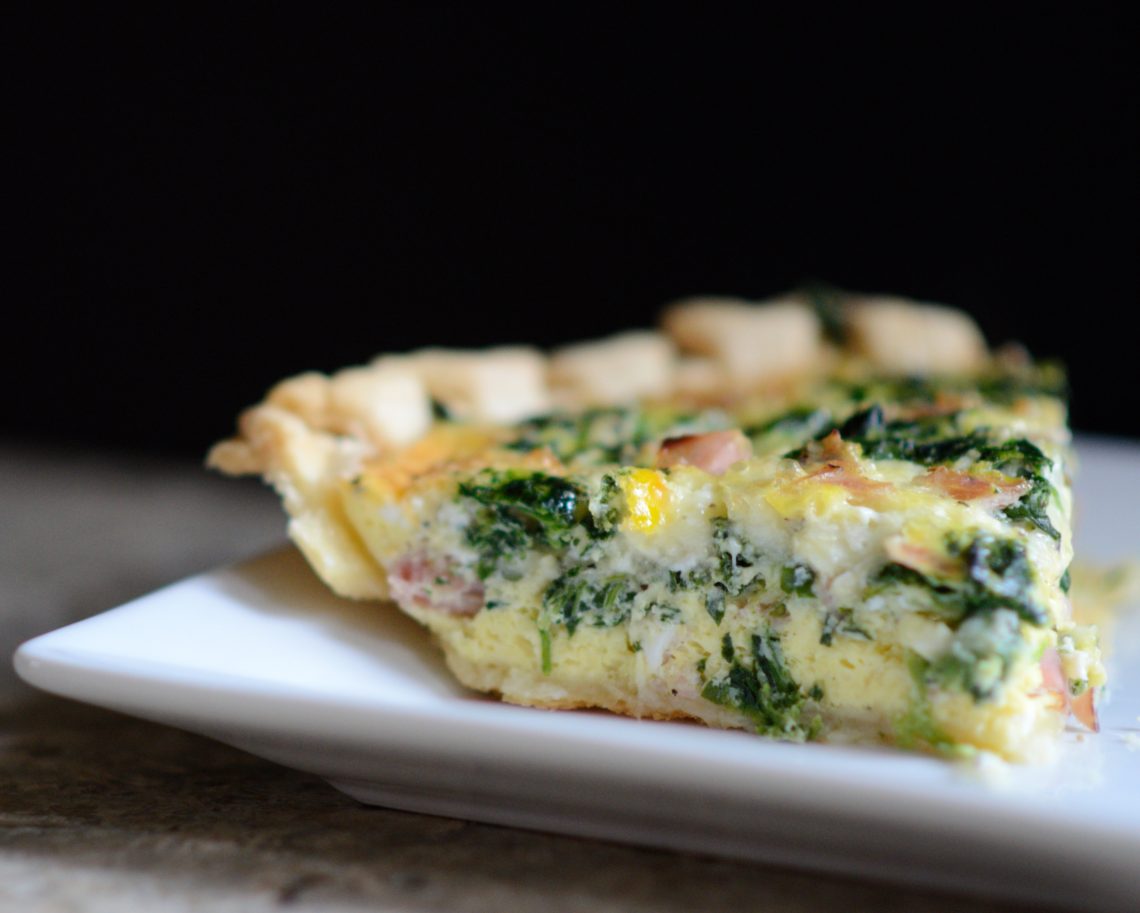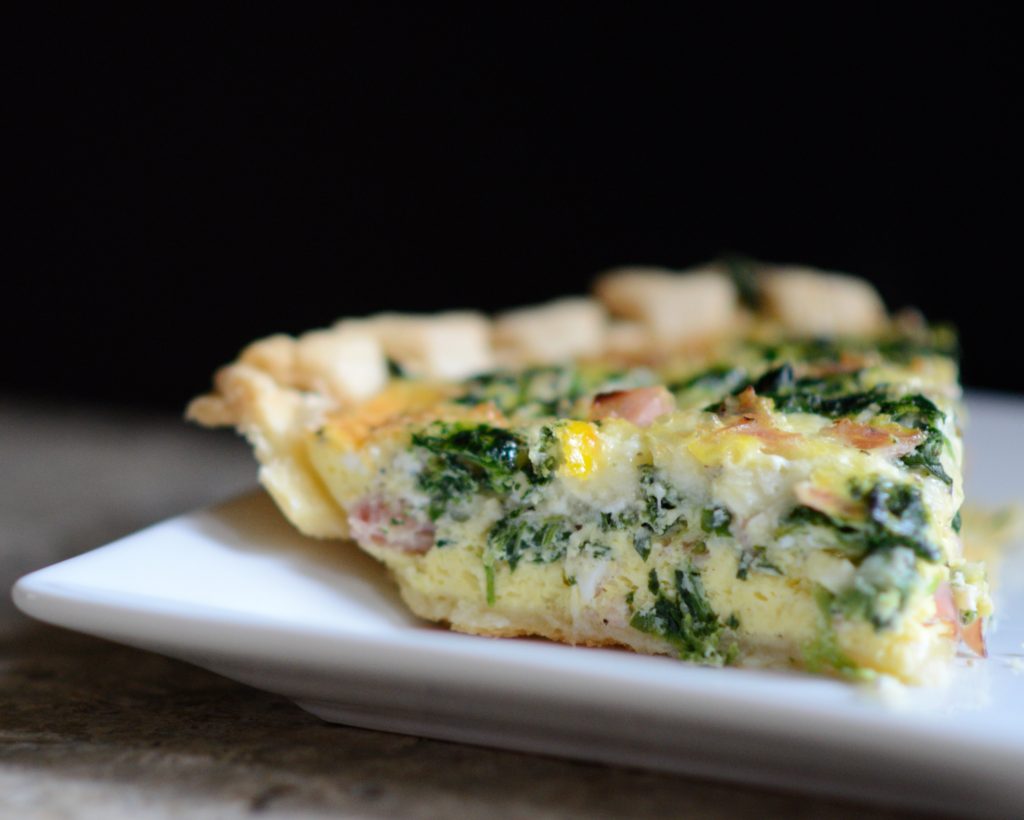 Count Your Dough
Making quiche can be as simple or complex as you'd like. Starting with the crust you have several options:
Premade Frozen Pie Crust
Premade Pie Shell
Homemade Pie Crust
Crustless
My crust preference is homemade, but I am no stranger to keeping a premade pie crust roll or shell in my freezer. Either way, I am always sure to use a deep-dish to accommodate the amount of custard and fillings I prep.
The Custard
Because I make quiche so often, this recipe is a basic custard that you can adjust to your preference. The custard is simply a combination of eggs and whole milk. I use just a small amount of salt to keep the dish from being too salty after cheeses and meats are added.
The additional ingredients you choose to add to your quiche are a matter of preference. The combinations you can create are endless. I always sprinkle the fillings and cheese over the prepared crust first, then add the custard, swirl everything together very lightly with a spoon and let it sit for 30 seconds. After the air has escaped the custard mixture and it settles, I add the rest of the custard. Depending on the thickness of the fillings, I may not end up using all of the custard.
My favorite filling combinations:
Kale, Swiss cheese and Bacon
Ham, Sharp Cheddar, Spinach and Garlic
Chopped Bell Peppers, Onions and Gouda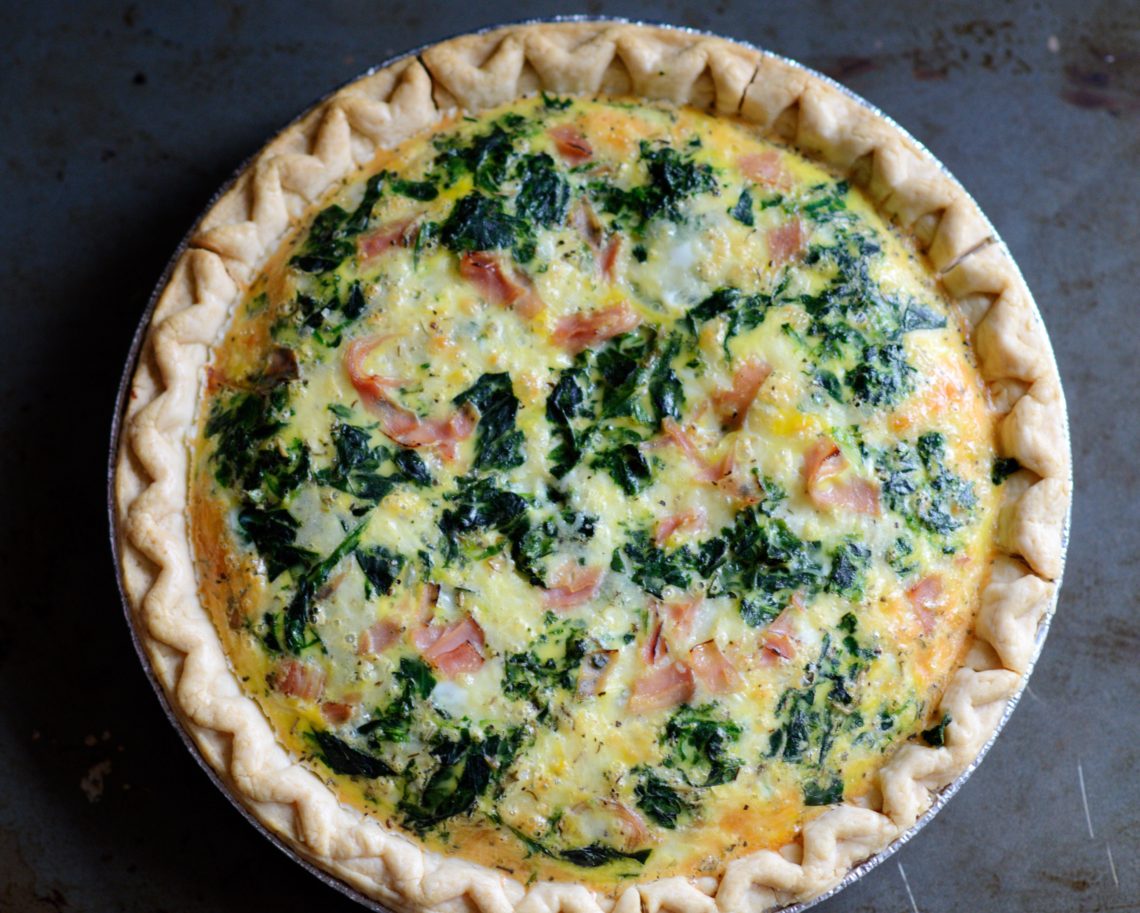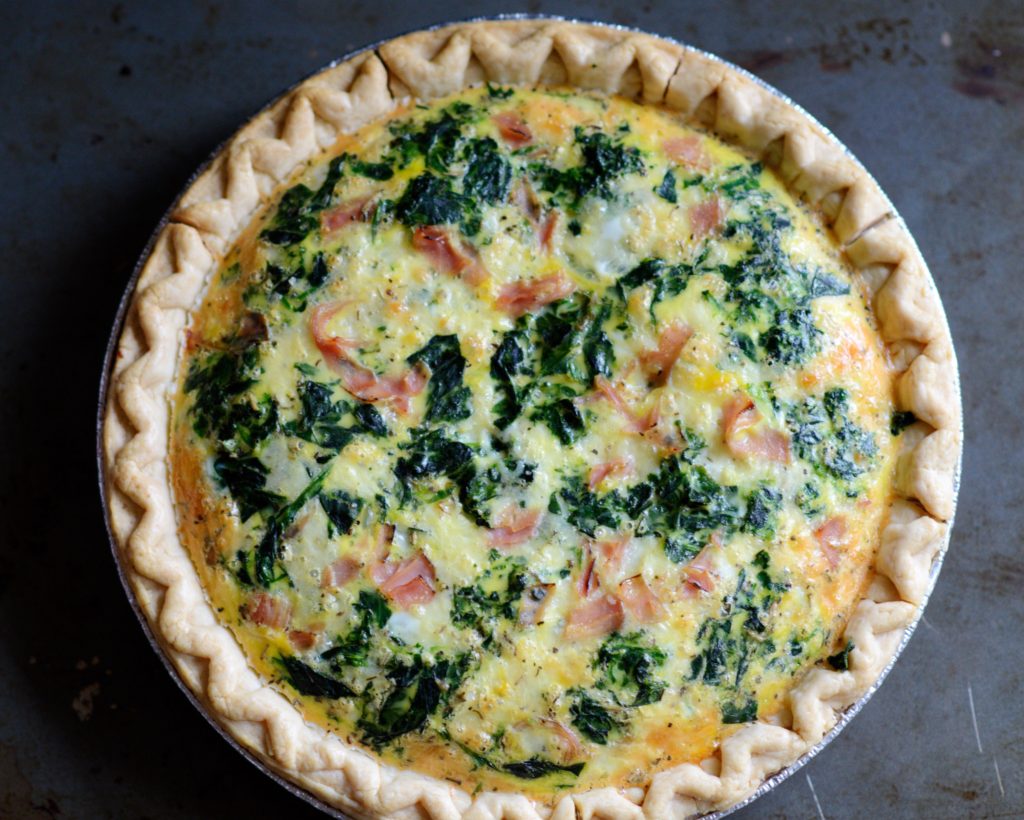 I can't wait to create some new quiche filling combinations using herbs me and my son planted last week. They are growing strong and smell fragrant. Read the story HERE.
A quiche goodbye
The best thing about quiche is that you can adjust the herbs and seasonings too. I encourage you to experiment with your own quiche combinations. You can make a signature quiche combo for your family, weekly brunch, or potluck event.
Before your run off, tell me: What is your favorite type of quiche?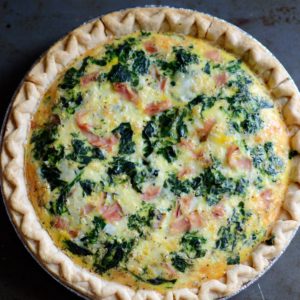 Basic Quiche
Ingredients
8

large eggs

1

Cup

whole milk

1/8

teaspoon

sea salt

1/8

teaspoon

black pepper

1

cup

cheese of your choice

1

cup

vegetables of your choice

1

prepared pie crust

deep-dish
Instructions
Preheat oven to 325 degrees Fahrenheit

Prepare pie crust based on package directions or homemade pie crust recipe.

In a large bowl, whisk together eggs, milk, salt and pepper.

Sprinkle cheese and optional filling ingredients over the crust.

Pour egg custard over the cheese and fillings. Stir filling lightly and let settle for 30 seconds. Add the remaining custard.

Bake 45-50 minutes until the custard is set. A knife should come out clean after being inserted into the center.